Gutter Installation & Services - Fort Collins CO
Gutter Installation & Repair - Fort Collins Colorado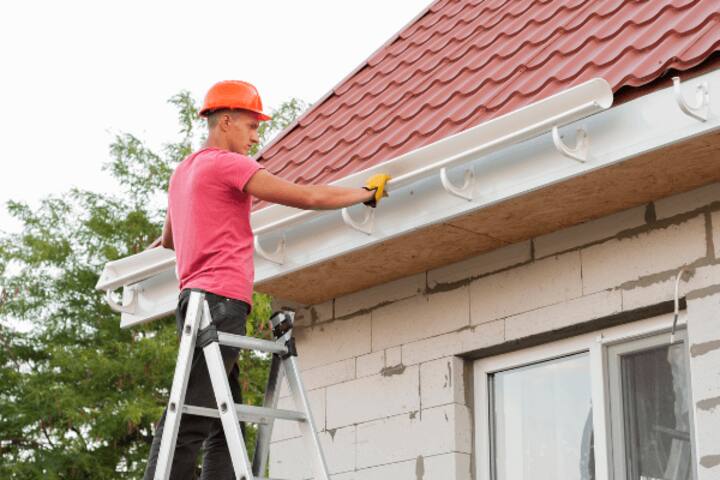 We've been the preferred gutter service for commercial and residential customers in Fort Collins, Colorado for many years. Choice City Roofing Co offers a 100% satisfaction guarantee to all the clients we serve. Our qualified gutter repair and installation experts care ready to handle your rain gutter issues quickly and effectively.
If you have problematic or leaking gutters, let our team help fix all your issues. Our gutter repair Fort Collins CO and installation services are unparalleled because we provide top-notch services, affordable prices, and a step-by-step hand cleaning process.
Besides gutter repair and installation, we also educate local residents to clean their gutters to minimize repair costs. One of the actions you can take to protect your gutter is to regularly clean them after harsh weather. 
Our mission is to do the job right and within the set deadlines. Ultimately, we want your attractive exterior to be in perfect condition and resistant to any weather.
Our gutter repair and installation team is available round the clock to help you with your gutter needs. We're just a call away from fixing any issues on your gutter. If you gutters block or clog up, call our fort collins roofer experts to eliminate the issues before it turns into a costly expense.
Let us enhance the functionality and quality of your home with weatherproof gutters and guards. As one of the premier roofing companies Fort Collins CO, we are here to answer all your concerns. Our professional gutter service is within your reach. Contact us today to schedule a free consultation.
Many Styles and Colors to Choose From
As soon as you get in touch with us, our crew will arrive at your property and help improve the integrity and safety of your home's exterior.
Get Your FREE Estimate Today!
Gutter Installation Styles
Gutter Repair and Fort Collins Roofing Companies
High-Quality and Consistent Accurate Gutter Installation LLC Fort Collins CO
We provide different styles and materials to fit your home's exterior and drainage requirements, from low-cost vinyl gutters to highly durable steel gutters that don't rust. If you're on the hunt for professionals to assist you with any gutter-related issues, then you've come to the right fort collins roofing company.
We offer a wide range of materials if you need your gutter to be repaired or installed. Here are some of the options to consider:
Seamless gutters
Custom-built fascia gutters
Half-round gutters
K-style gutters
Aluminum gutters
Vinyl gutters
Steel rain gutters
Gutter guards
Not Familiar with Gutters?
That is okay! In fact, most of our customers come to us just wanting to ask a few questions answered & we are happy to answer them. Don't be afraid to call and ask a few questions! We are here to serve our customers and lend a helping hand with all things gutters Fort Collins CO!
"Professional Service and I love the final product"
We went back and forth about which style to get and were recommended copper gutters. We are so happy we went with their recommendation. The finished product looks great!
Very happy with the quality and have the best prices in the area.
I had a bad experience with a different company so I was nervous, but my expectations were exceeded with Choice City Roofing Co. I would recommend them to anyone.